Vacation Rental in Cape Coral
Recommended Vacation Villas in Cape Coral: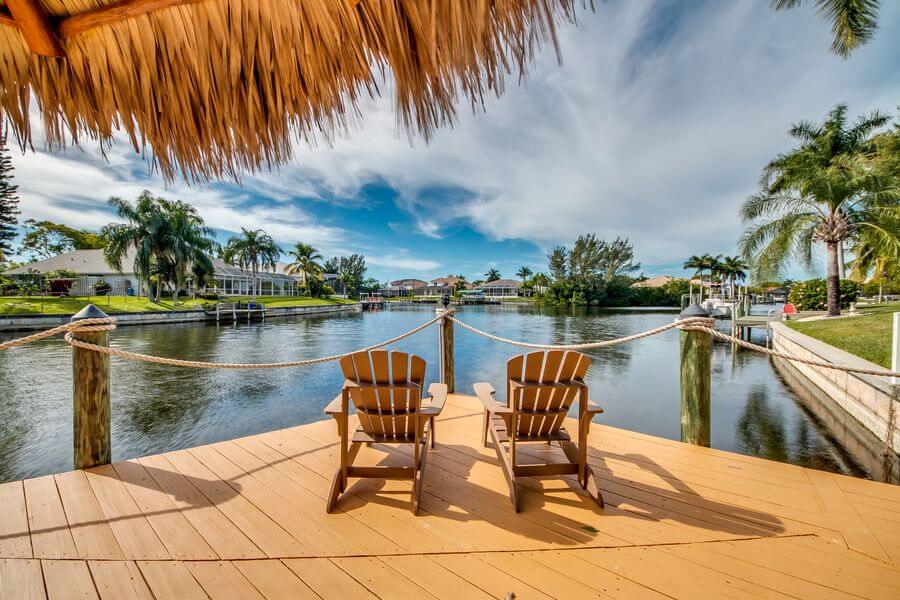 Villa Tao
This vacation home in Cape Coral appears in a modern Asian style. Extensive amenities, 2 bathrooms, heated pool and whirlpool and direct access to Cape Coral's picturesque waterways. This villa is suitable for seniors, families with children or grandchildren or couples.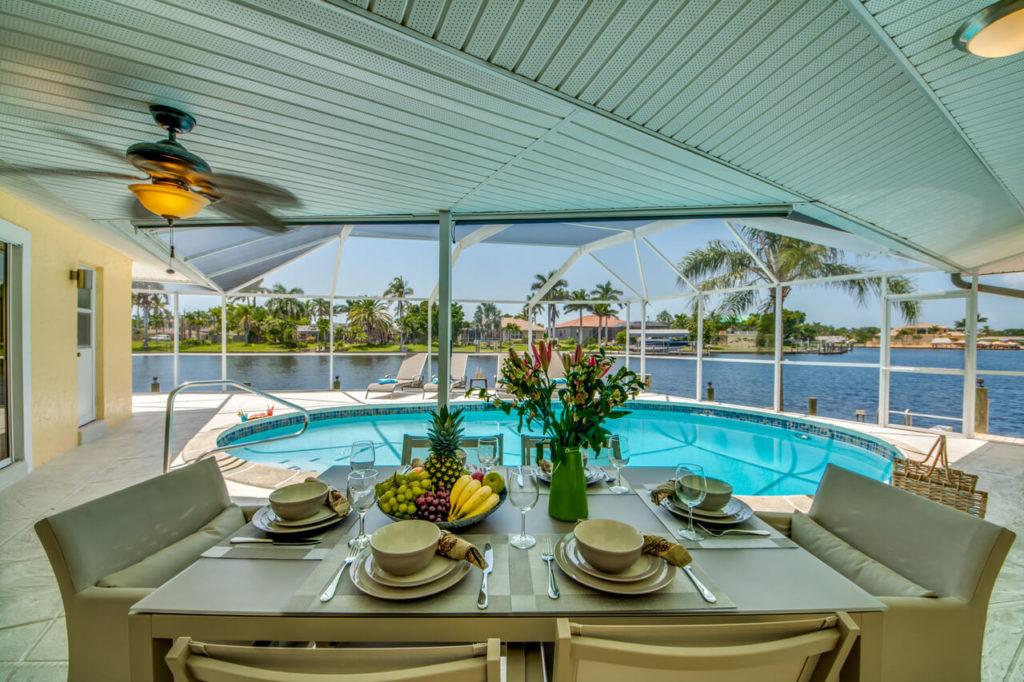 Villa Pura Vida
The holiday home makes the hearts of every boat driver beat faster. In just 2min. on open water. The holiday home is furnished in a modern style and has extensive media equipment. It is very suitable for a relaxed family vacation in Cape Coral.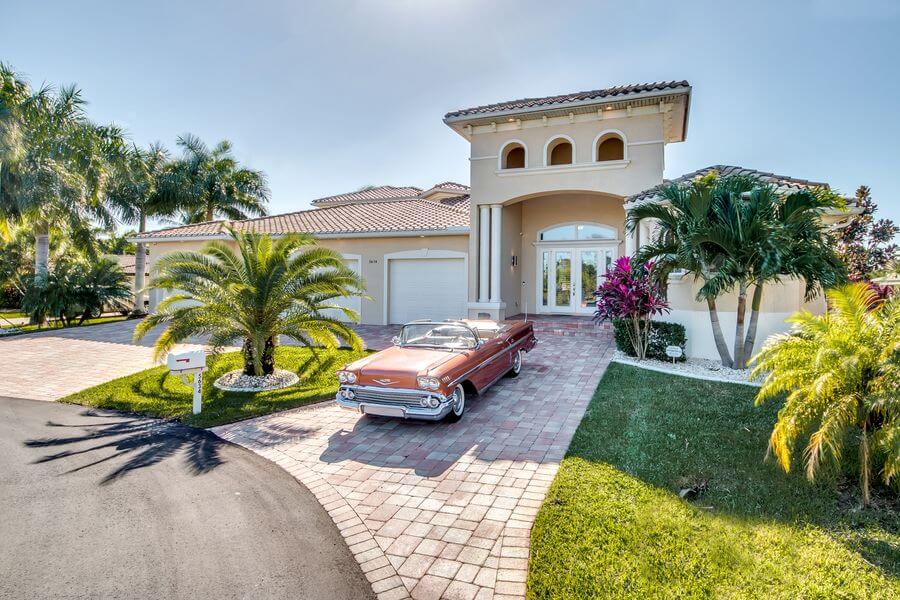 Villa The Beachwalk
Generously proportioned rooms with exclusive furnishings. Pool with counter-current system, whirlpool, billiard table and as a highlight the view from the "observation deck". Exactly the right thing if you want to have a really good time for two or with friends. Rent this vacation home in Cape Coral for the perfect vacation.
YOUR VACATION IN FLORIDA: RENTING LUXURIOUS VACATION HOMES IN CAPE CORAL
Florida's west coast is definitely one of the best tourist locations in the United States:The sandy beaches are really beautiful and the nice warm waters of the Gulf of Mexico are enjoyed by tourists as well as many other wonderful destinations. Picturesque Cape Coral is one of the most beautiful spots of the region. It is located close to Fort Myers which is crisscrossed by many waterways and offers beautiful beaches: Sanibel Island and the long beach of Fort Myers.
"The Beach Walk" and "Villa Tao" are just right for you, if you are searching for an exclusive and luxurious vacation home in Cape Coral. Both of the homes are located right on a canal and offer a private dock. A boat belonging to the house can also be rented on request.
Cape Coral's finest vacation home boasting pure luxury
The Villa Tao and The Beach Walk both have a large pool which overlooks the canal as well as a terrace with seating areas, sun loungers and a grill. Several bedrooms, some with private bathrooms, can house up to eight people. On the inside there is a comfortable interior with high-quality furniture and Asian decorative items, flat screen TV, stereo and internet. You will also find an ultra-modern air-conditioning system that allows you to set different climate zones in the house. This luxurious vacation home The Beachwalk features a beautiful balcony and a rooftop terrace overlooking­ the Caloosahatchee River.­
Enjoy Fl­orida's luxurious lifestyle in your own vacation home in Cape Coral
All general stores are within walking distance from both homes. The Villa Tao is adjacent to the marina, where many local residents meet in the evening for a sundowner or eat in the popular restaurant Rumrunners, whereas The Beach Walk is just a short distance from the fishing pier and the beach of Cape Coral. You are free to use the bikes and canoes for trips to Cape Coral. The beautiful beaches of Sanibel and Fort Myers Beach are just a short drive and also Fort Myers itself with all it has to offer, shopping malls and the international airport is within easy reach. It is not possible to find a better location in Cape Coral for a vacation home.
Our Services in Cape Coral
Quick Response
We answer your inquiries within 24 hours.
Exclusive Villas
Our villas have modern and extensive equipment. Our basic equipment includes WiFi, air conditioning, bicycles and kayaks, as well as a pool and boat dock.
Boat Rentals
You can easily rent one of our boats for your chosen villa.